French
Learn French  at  best Language  Centre  in Coimbatore.Best for French Language Classes, and French Diploma Courses.
Enroll now for French language classes and French Courses in Coimbatore. Lingua World aims to provide success oriented French Language Courses like Spoken French Courses for Beginners, French Diploma Courses, French Coaching Classes for DELF Exam and result oriented French Classes in Spoken French.

Dear Learners,
Want to learn French language? Want to know how to learn French language? Having only a very limited time ?
Do you have specific learning needs?
Well, Lingua World is the right place for you. Essentially, we teach you how to speak French within a short span of time.The courses are suitable for those going abroad and those learning the French language for improving their job profile..
French Coaching Classes in Coimbatore
In our French Classes the candidates learn to speak basic French. The interactive French learning Language Classes are, by the way, meant to prepare students for Alliance Francaise Examinations. Moreover, the French coaching classes for the DELF Exam are useful for people migrating to Canada or travelling to French speaking countries.
The French Language Courses are, as a matter of fact, very good for those looking for a teaching career in the French Language.French language classes and French Courses in Coimbatore
Learning French leads you to the goal
French Language Classes for  French Diploma Courses
The preparatory classes for the French Diploma Courses , as a rule, follow a structured method . Hence, the students learn how to speak French fluently.
The Plus Points of our French Language Courses:
Individualized Training.
Structured Materials
Smart Learning Methods.
Multimedia Support.
The French Diploma Courses
Lingua World follow the Common European Framework of Reference for Languages.
French language classes and French Courses in Coimbatore
We also prepare students for short duration courses in A1 and A1 French Exams. In essence, the learner-centred French classes in Coimbatore enable the participants to do quite well in the Delf Exams.
Study Materials for the French Language Classes 
The study materials for the French Certificate courses are, by the way,  designed to constantly sharpen the skills of the participants.
The Spoken French for Beginners Classes enable the participants  to understand how to learn French speaking.
French Language Courses
The learning content in the French Language Courses  is ,essentially, designed to make learners who have no knowledge of French fluent speakers in a very short period of time. French language classes and French Courses in Coimbatore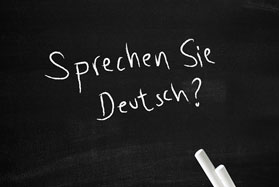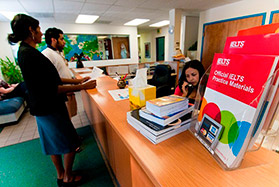 IELTS & TOEFL Testing Center
Prepare for and take the IELTS at Bridge, an official testing center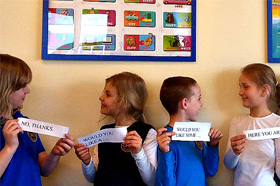 Foreign Language for Kids
Classes, Crash courses and training at the best foreign language training institute
Testimonials
The learning Process is contemporaray
Flexible Timings in Linguaworld
Teaching Materials are Excellent
A Great Experience being a Student
The best Insititute for Languages
Linguaworld blog is an added Advantage
Contact Address